Although mortgage rates significantly decreased this week, purchasers are still facing an affordability crisis due to the high cost of homes.
According to Freddie Mac, mortgage rates have decreased by a half point since peaking in late June. The 30-year fixed rate average is still 2 1/2 percentage points more than it was at this time last year, which is continuing to cool the once-hot housing market. As of July 28, these are the mortgage rates, both fixed and adjustable: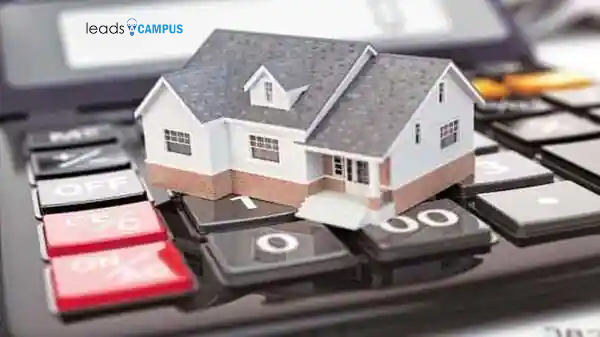 . 30-year fixed: 5.3% plus 0.8 percentage point (down from 5.54 percent a week ago, up from 2.8 percent a year ago).
. 15.-year fixed rate: 4.88% plus 0.8 points (down from 4.75 percent a week ago, up from 2.1 percent a year ago).
. Adjustable for 5/1-year: 4.29 percent with 0.3 points (down from 4.31 percent a week ago, up from 2.45 percent a year ago).
Demand for home purchases has noticeably slowed as a result of higher mortgage rates and uncertain economic circumstances. The National Association of Realtors reports that between May and June, pending home sales decreased by 8.6%. Sales last month were 20% less than they were in June 2021 on an annual basis.
According to a news release from Lawrence Yun, the chief economist for NAR, "contract signings to buy a home will keep falling down as long as mortgage rates keep growing, as has happened this year to date." "There are hints that mortgage rates may be peaking in July or will soon reach a cyclical high. If so, pending contracts ought to start stabilizing as well."
Even if mortgage rates have reached their pinnacle at this point, according to NAR experts, pending home sales will decline by 13% in 2022. Compared to the sub-3 percent rates witnessed last year, buyers just have less motivation to purchase a home when loan rates are over 5 percent.
Why Aren't Home Prices Falling? This is this week's indicator.

After months of constant mortgage rate increases, sluggish home sales may indicate that consumer appetite for owning a home is now declining. Housing prices aren't falling; rather, they're rising more slowly than previously, causing a little downturn in the market.
The House Price Index published by the Federal Housing Finance Agency increased by 1.4 percent in May, a little slowdown from the 1.5 percent growth rate recorded the two months prior. In February, the monthly increase in housing prices surpassed all previous highs by 1.9 percent.
But when you examine price trends over the previous 12 months, the rising tendency is still very strong. Between May 2021 and May 2022, home prices increased by 18.3 percent annually, which is much faster than the 3 percent annual growth rate found in a healthy market.
According to a statement by FHFA supervisory economist Will Doerner, "housing prices continued to grow in May, but at a slower pace." "Price growth has marginally slowed down since February when it peaked. Due to a lack of available houses for sale, price growth has continued to be above average."
There you have it: According to Doerner, the ongoing home supply issues mentioned in last week's piece are a contributing factor to the stubbornly high house prices. The good news is that when purchasing demand declines, inventory may start to return to normal.
But the change won't take place immediately. Based on the booming house market in 2021, when buyers were encouraged by historically low mortgage rates, sellers are still having high expectations. Even though demand has decreased as a result of considerably higher loan rates, a recent Realtor.com analysis found that median listing prices were 15.9 percent higher in July than they were a year earlier.
According to Realtor.com's chief economist, Danielle Hale, "prices adjust relatively slowly." "Recent experiences shape sellers. Sellers will need to quit aiming for the stars before we start to see price reductions."
All that today's homebuyers can do in the meanwhile is wait for the sellers to return to reality.