Being a newbie in the insurance marketplace means always exploring new ways to get more advantageous clients. And this too without spending a fortune on it. Sounds too good to be true, right? But this dream can become a reality when you generate the best pre-qualified exclusive insurance leads for your business.
How do leading insurance companies get such a large scale of paying clients at a rapid rate? Their technique is to create and screen unique insurance leads that have already been pre-qualified. By registering on a lead source like Leadscampus, even you can accomplish the same thing. They promise to provide outplaying customers because they are giving out pre-qualified leads that have been thoroughly checked and targeted. What happens next? A higher ROI with little time and financial investment.
Well, let's reveal some deeper facts down here. Whether you're a seasoned pro or just starting, read on to discover how to take your insurance business to the next level with pre-qualified exclusive leads.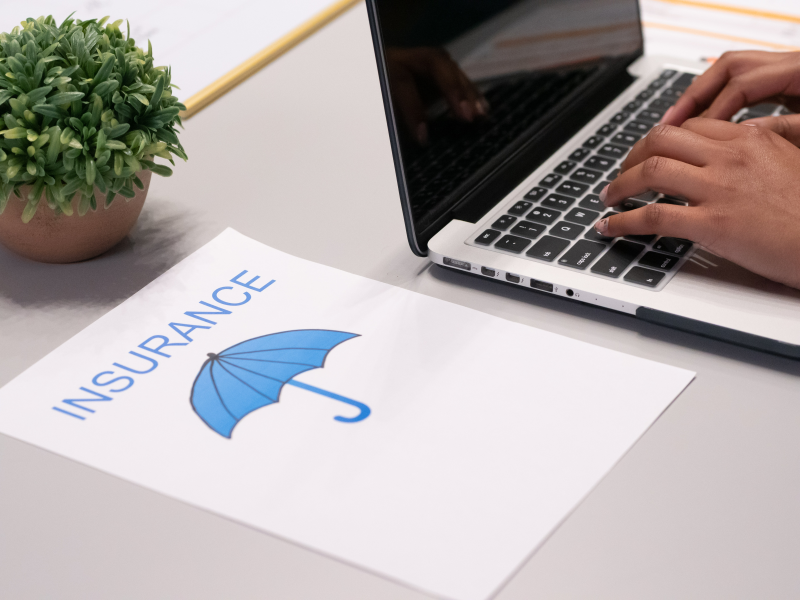 What are prequalified leads- A detailed discussion
Sources of prequalified leads
Before being forwarded to a company's sales staff, prequalified leads are pre-screened according to a set of criteria. The elements of this particular criterion may be demographics, conduct, interests, and requirements. They have already shown some interest in the company's product or service, and have been put through an initial qualifying procedure to verify that they are a suitable fit for the target group, so we may say they're "prequalified" in that sense.
Sources of prequalified leads
Prequalified leads can be obtained from a variety of channels, including referrals, collaborations with other companies, and online lead-generating efforts. For instance, a business might give a free ebook or webinar on a subject related to its goods or services and gather leads by requesting contact details from those intrigued by the resource exchange.
Pre-Qualification is Crucial for Insurance Lead Generation
No matter how old or new your insurance company is, generating quality leads is always essential for it. No matter the type of leads, it will benefit your business in one form or another. Let's take prequalified leads as an example. Suppose you have been working on a project for hours, and soon you realize that the topic you are working on is not what you were supposed to do. What does this mean? All of your efforts, time, and resources are gone in vain. The same is the case with the unqualified leads. Getting pre-qualified insurance leads is essential to get remarkable results with your insurance business.
You can concentrate your efforts on prospects that are most likely to become paying clients by pre-qualifying them. may improve your odds of completing agreements and bringing in money for your agency Furthermore, pre-qualification allows you to prevent wasting energy and cash on leads that are improbable to convert, thus ensuring maximum ROI.
Best Practices for Generating Pre-Qualified Exclusive Insurance Leads
Online marketing strategies
Search engine optimization (SEO) – Include qualifying keywords – The very first step you can take is to optimize your website. You must use targeted keywords and phrases throughout your website content, including titles, meta descriptions, and headers. Additionally, whenever you run a campaign or run ads using any platform, make sure to add qualifying phrases to get huge traffic that will turn into your customers later on.

Examples of qualifying keywords:

Lowest insurance premiums
Top-rated insurance providers
We have got your back to protect your assets
Specialized insurance policies
Exclusive insurance offers
Insurance broker advice
Custom insurance plans and offers



Social Media Marketing – Social media platforms like Facebook, Twitter, and LinkedIn are one of the most effective and, in fashion, means to connect with potential customers and promote your insurance products or services. To utilize this method, Use social media to develop connections with potential clients and persuade them to spread your content across their networks by making demographically tailored adverts and posts.


Effective communication with the customers – Another effective way to save time and get pre-qualified exclusive insurance leads is to start the conversation with qualifying questions. This is especially true when speaking with new prospects over the phone or in person. Doing this lets you quickly determine whether a person is a good fit for your offering.



Are you happy with this offer? And have you decided to buy it and switch your coverage? What is your respective budget? We can offer you accordingly. Are you having any specific policy for your business previously? What is that? If you want to get the best market offers, let us know. We are up at your service.


But make sure that you are not becoming so nosy or too pushy while asking these questions from your clients. Always be transparent about the facts and figures of cost and value.
Offline marketing strategies
Direct mail marketing – By direct mail marketing, we mean you have to send physical mail pieces, such as postcards or letters, to a targeted audience. You may find this method out fashioned or old but guess what? This method can help you get those pre-qualified with older demographics who may not be active online.
To get the best results from your direct mail campaigns, use eye-catching designs and persuasive messaging that communicates the benefits of your insurance products or services.

Referral marketing – Here comes another outstanding method to generate pre-qualified exclusive leads, i.e., Referral marketing. It involves encouraging existing customers to refer their friends and family to your business.

Some easy ways to incentivize referrals are:

Offering discounts
Offering rewards
Giving one on one free
Building trust and credibility with potential customers
The best and easiest way to get pre-qualified exclusive insurance leads
By now, you must have an idea of how essential pre-qualified leads are for an insurance business and all the methods to get these leads. Undoubtedly, all the above-mentioned methods are highly effective and reward-giving, but again, the time and resources factors are undeniable for each. So are you looking for a cost and time-effective way to get pre-qualified exclusive insurance leads? Then you are absolutely at the right place, i.e., leadscampus.
At Leadscampus, our main goal is to safeguard the success scale of your insurance agency. By keeping the importance of quality leads in mind, we offer premium prequalified leads qualified leads are originally sourced from the latest marketing techniques and exclusively made for you. Pitch with us; after that, your job is to focus on building your agency, and we will take hold of high-quality real-time leads for you. So, what are you waiting for? Choose Leadscampus now and watch your business thrive.