The first 90 days don't merely affect the success of the presidency. The first 90 days for firms lay the groundwork for what to anticipate from new sales representatives.
Will they require a lot of resources (time, money, etc.) for development?
Or will they be a worthwhile addition straight away?
It's crucial to display tenacity right away because nobody wants to be perceived as a performer, particularly brand-new sales representatives.
It would be fantastic if you knew how to make it happen.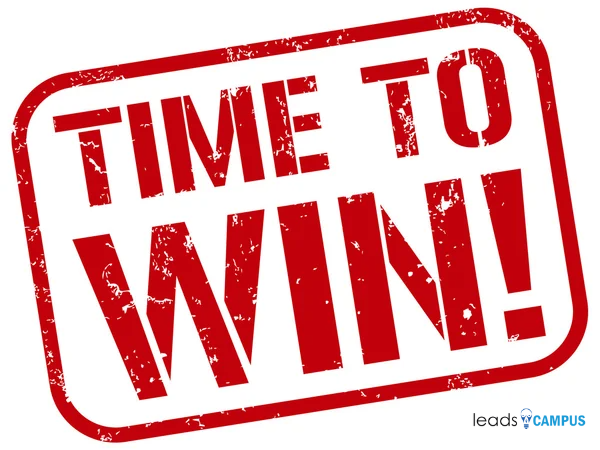 So, let's start with some reverse engineering and a query.
How is it possible for someone to succeed in sales in just three months?
After all, successful sales typically take time. However, the one resource that most sales teams lack is "time."
But don't lose hope—the solution is still available.
Short Gains!
What is a fast victory?
Quick wins are sales that provide outstanding outcomes with a minimum of effort. It can be ready to use in a few hours or less and has the ability to increase traffic, elicit a significant response, and do much more.
Although it is not a novel strategy for achievement, technology has greatly facilitated the discovery of quick win prospects in sales.
However, deciding which quick-win strategies to use will rely on the objectives of your business. Ask your management if you are unsure about what is needed most urgently. You may match quick-win strategies with your company's objectives for even more impact, whether you require more traffic, leads, or revenue.
9 quick wins in sales
Send a useful email
It's only natural to push the sale when you want to make one. What if, though, you let the quality of your offering speak for itself? Email is a cost-free, straightforward tool that enables quick communication with plenty of prospects in your funnel. You can also include links to valuable content inside your email.
This works because today's informed consumer dislikes being sold to. Instead, they desire information that will enable them to make the best buy without feeling rushed. You gain trust by providing value via email rather than using aggressive sales techniques, which may ultimately lead to increased purchases.
2. Boost posts on social media
Social media platforms do really use algorithms. And the posts you see in your newsfeed are chosen by those algorithms. A post is more likely to show up in the newsfeed of your followers the more views, likes, and comments it receives.
Take advantage of this knowledge! Request likes, shares, and comments from close friends and family on a post about your good or service. Your article will be seen by a larger audience thanks to the buzz you create by depending on people you already know, which may lead to sales from unexpected or new sources.
3. Make use of social selling
Here's a fascinating fact: Salespeople that use social selling outperform their peers who don't in 78 percent of cases. And given that there are over 3 billion active social media user accounts, it is incomprehensible that more people aren't taking advantage of easy victories on websites like Facebook, Twitter, and LinkedIn.
In social selling, you connect with potential clients using the social media profiles of your business. Consider responding to their comments on your post or a direct message right away. Whatever permits you to gain the trust of potential customers.
Use your accounts to direct customers to the business if you don't have access to the company's social media pages. Join organizations whose topics relate to the products you are selling. Jump into the comments if a group member asks a question or mentions a problem that you can help with!
4. BoFu provides
Every potential client passes through a sales funnel. Leads who are still learning about you and/or debating whether or not to purchase from you are located at the top and middle of the funnel.
But decision-makers are at the bottom of the funnel (BoFu). These leads are prepared to buy since they have done their homework on your good or service. Sometimes all these leads need is a little prodding to close the deal. You might frequently send a discount, a free trial, a free sample, or a free demo to a BoFu resident.
5. Consider Lead Scoring
This approach involves ranking your leads according to numerical values based on the data they've provided you and the interactions they've had with your brand.
Your company might already have a lead scoring system that offers potential for quick wins, or you might need to construct one from scratch, which could result in a lengthier time frame for getting wins. But in the end, valuing clients based on their actions will make it simpler to predict whether they would buy a particular good or service. With this knowledge, you may choose where to spend your time more intelligently.
6. Reuse material
The process of producing content can be laborious. But the majority of companies just publish fresher content. On their social media, the most recent blog post or video is displayed.
However, because the information was gathered when it was still applied, many content pieces are evergreen, meaning they can be used repeatedly. Examine the information that your business has produced and decide which parts are timeless. Share this article on your social network and make it more visible as previously said. Or use it to enhance a message you're planning to send by email.
7. Make a campaign for retargeting.
Did you know that you can get data on website visitors who choose not to make a purchase? From there, you may create carefully targeted adverts that are displayed on other websites they visit and prompt them to buy your goods.
Retargeting campaigns are quite successful since you already know the consumer is interested; all you need to do is remind them that you're still around. The sale might be won with only that one reminder.
8. Partition your list.
Showing customers they are more than a number to you is one method to customize their experience with you (and win their business). Your communication will be more effective if it is tailored to their preferences, financial situation, and life experiences.
This process, known as segmenting, essentially entails grouping your prospects. Setting up this infrastructure within your CRM might help you make quick sales, even though the initial sorting will surely take you some time.
9. assemble business evidence

As long as you don't become purple, you can make claims about what you're selling. But the person trying to sell to them isn't who today's customers genuinely have faith in. It is the opinions of others who have used your good or service.
Make it a point to read reviews and gather the best ones to mention in your subsequent email. Alternatively, ask for feedback from buyers and use it to create a case study that you publish on your website. According to studies, 88 percent of consumers place an equal amount of trust in user reviews and personal recommendations. Therefore, there is never enough!
The basic fact is that you, as a sales representative, do not influence whether or not someone gives you money at the end of the day.
Your actions ARE under your control. No matter how much sales experience you have, taking action is the key to quick victories.
You can do several things to dish up some quick victories in your role, for instance:
Every day,
. X number of phone calls are made
. X number of emails are sent
. X number of follow-up conversations are made
. X number of social media comments are posted
. X number of value-based assets are provided to warm leads