Adding new consumers is one of the most crucial things a business can do. After all, acquiring new clients is what keeps your company alive. Your sales will increase as a result, and without them, your company would stop expanding. No business wants to experience that. Nevertheless, 61% of marketers claim that generating traffic and leads is their toughest difficulty.
While there are various strategies to attract new clients, the most efficient strategy is to understand how to produce exclusive leads in a way that benefits both you and your company.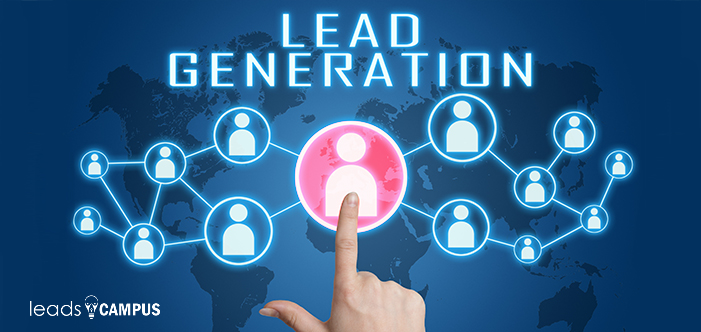 One of the most crucial things you will ever do for your company is lead generation. But it could also appear to be too much. How do you begin? When will it be finished? What exactly lead, then?
Continue reading to get the responses to these and other questions.
How do leads work?
A lead is a contact who has the potential to become a customer. Ideally, this is a customer or client who you are aware of as needing what you are offering. But in addition to learning how to obtain leads for your company, you also need to know how to nurture those leads through business marketing so that they become prospects and eventually customers.
Let's delve a bit more deeply. A lead is a person you have contacted but who has not yet responded. You've communicated with them and invited them into your sales funnel, which is the process you use to move leads into paying customers.
Your lead turns into a prospect after they interact with your company. Your chance to make a sale is increased by their engagement, which indicates that they are interested in what you have to offer.
How do you begin learning how to produce leads?
Even though there are various techniques to create leads (we'll discuss those later), there are some fundamental measures you must follow. These consist of:
. Identifying your target market: To know how to best contact your customers, you must understand who you are selling to. Finding out who they are, what they like, what needs they have, and where to locate them involves investigation.
. Choose the best strategy for promoting your goods and services: Based on what you have learned about your target audience, you must determine the most effective ways to present your goods and services to them. Will you do this via your website, trade shows, offline and online media, or a combination of these and other channels?
. Create your sales funnel: This is the route you'll take leads down after you get in touch with them. It will provide you the chance to ask them for contact information and give them something in exchange. You may guide them through each stage of the funnel after they enter it, ultimately leading to a sale.
When you have everything in place, you can start generating leads. You'll be aware of your target audience and how best to connect with them. However, the issue of how to create unlimited sales leads still exists.
What are the methods for producing leads?
In general, there are three methods for generating leads: naturally, through advertising, or through purchasing them. Organic leads are those that you can obtain for free just by being online. There are numerous techniques to produce organic leads, including:
. Blogging
. Vlogging
. Social media
Making connections with people and gaining followers—who will eventually develop into leads—is the key in this situation.
To create leads, you might pay to advertise. You can expose your company to a specific audience by employing pay-per-click marketing, Facebook advertising, or another type of paid content. With this method of lead generation, you'll probably provide your potential leads with something in exchange for their contact details. A free trial, an educational report, or a tiny product are a few examples of what you could provide.
Finally, you can purchase a lead list. To do this, you must purchase a list of leads that are prepared for contact. These leads will have all the important information you need, such as name, address, and phone number, so you can immediately start your marketing campaign.
You can believe that generating leads naturally is the greatest strategy, or that making a minimal investment to attract leads through advertising is the best course of action. But it turns out that purchasing your leads might be the wisest move you ever do.
What advantages do paying for the lead-generating offer?
The quick response? the caliber of the leads and the pace of delivery.
You see, the problem with organic lead generation is that it demands a lot of time and work. Even though you'll be putting in daily effort to create your free content, it can be weeks or months before you generate enough leads to see a change in your sales.
Paid advertising works more quickly, but it still needs time to develop your advertising strategy, determine how to upload and run ads and produce your advertising material.
How about investing in leads? With this one-time payment option, the hard work is already done for you and you immediately receive a list of targeted prospects. Within a few minutes, you can launch your campaign and begin attracting actual prospective clients to your sales funnel.
Making sure you purchase high-quality leads is essential when buying leads. And for that, you need a service provider you can trust, like the Leadscampus partners.
How to pick a lead generation provider
You should not choose your lead generation supplier carelessly. Three crucial qualities need to be taken into account, including:
Quality
You must purchase correct leads if you want to reach your target market. A trustworthy and genuine lead source will spend a lot of time and money making sure their records are always up-to-date.
Trustworthy
Your lead provider must adhere to all applicable privacy rules and be open about how they collect their data.
Guarantee
Because life happens, no matter who the provider is and how skilled they are, they just cannot guarantee that their data is always accurate to 100%. Businesses merge, close, and people relocate. A trustworthy service would provide a satisfaction guarantee and reimburse its clients for any outdated data that they are unable to use.
You may access more than 145 million business records.
More than 15 million verified business records are available on Leadscampus. This implies that you will have access to a tailored list of leads that you may alter depending on a range of firmographics and demographics (ZIP Code, annual household income, gender, and more) (annual sales, number of employees, square footage, and more).
How significant is accuracy in the lead generation process?
The foundation of your entire marketing effort is the quality of your leads. At Leadscampus, we spend over $20 million annually to make sure that our data is accurate. This enables us to assist our clients—companies just like yours—in sending 25 million emails annually.
How to create leads is an easy question to answer?
Make contact with Leadscampus right away to chat with a specialist about creating a targeted list of leads to increase your clientele and develop your company. We'll work with you to develop a quality lead list that will enable you to swiftly meet your sales and marketing targets by connecting with clients who are most likely to make a purchase.