The star of Netflix's reality real estate series provides words of comfort to those who are on the fence about purchasing a property right now and shares his expectations for the show's audience.
For the past two years, housing prices have been rising quickly, which has undoubtedly benefited real estate agents. Recession, however, has recently come up in many economic discussions, and the property market is beginning to show indications of slowing from its previously breakneck speed.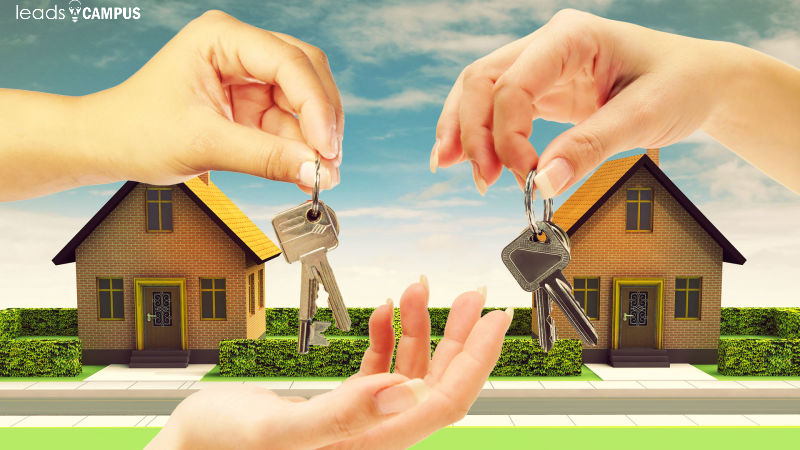 However, a change in the housing market is not viewed negatively by Jason Oppenheim, president and founder of Oppenheim Group, a real estate agency with offices in West Hollywood and Newport Beach, California.
Since COVID, "we've kind of been spoilt as real estate agents with just a quickly increasing market where anyone can sell anything," adds Oppenheim.
Five seasons of Netflix's "Selling Sunset" have followed the professional and personal lives of numerous agents, including Oppenheim Group's office and its opulent Los Angeles area listings. A new Netflix series called "Selling the OC" will take place at the Orange County office.
The extravagant homes and their multimillion-dollar prices featured in "Selling Sunset" may seem like a far cry from what the typical viewer will encounter when looking for a home. However, the intense buyer interest in several listings on the program and the meticulous negotiating needed to reach the closing table reflect the speed of the property market overall.
Changes in the housing market shouldn't always be seen as a bad thing, Oppenheim asserts, whether you're looking for a deal that will probably end up on "Selling Sunset" or seeking for your first house at an entry-level price.
"I believe that everything will soon return to normal. Contrasted to what we've experienced in recent years, it could appear like things are slowing down, but in truth, I believe that stability is what we should all aim for, he says.
Any change in a property market can be unsettling, especially if you're used to continual expansion. To assist, Oppenheim is guiding how to deal with a shifting market, consider your next step as a buyer or seller, and what you can learn from "Selling Sunset" to strengthen your subsequent real estate transaction:
Your experiences may vary depending on where you reside.
*Proceed according to your particular circumstances.
*Get practical advice about real estate.
*The purchasing and trading tips of Oppenheim.
Where You Live Could Affect How You Feel
Any change in the housing market might feel worrisome, especially if you're thinking about buying or selling a property. But when considering the wider picture, reform appears to be necessary. According to Realtor.com, the median list price of a home in Los Angeles County in June was $860,000, which was also the median sale price. The median sale price reached its highest point in April of $875,000, more than $100,000 above the median list price at the time of $849,000.
"I think that any time you see such a rapidly increasing in pricing you're going to see a little bit of a retreat," Oppenheim adds. "It's fully expected."
Additionally, he believes that when the market moves, suburban fringes and smaller metro locations, which have seen a sharp rise in buyer interest since the beginning of the COVID-19 pandemic, would experience more of a price dip or at the very least, a slowing of price gains.
According to Oppenheim, "I do believe there will be a return to the cities." Many individuals were driven out of Southern California, especially Los Angeles, by politics, taxation, violence, COVID limitations, and homelessness. However, I believe that in the end they may come to the conclusion that despite all the difficulties, it is still the ideal place to live. While you may not enjoy the high taxes, you may not want to deal with the crime or the homeless, nor do you want to deal with the snow, humidity, or mosquitoes, nor do you want to deal with the lack of sophistication or amenities, such as cafés, restaurants, or lounges.
Go on based on your situation.
Oppenheim emphasises that the decision to move forward or postpone during economic uncertainty should be dependent on your particular financial condition. This is true whether you're interested in purchasing closer to the city centre or considering additional space out in the suburbs. If you are unsure about your investment, there is no harm in pausing.
"We're still seeing some significant transactions, but I do believe that the quantity of showings I'm getting on many of my luxury properties is slowing down. I believe that right now, all we can do is wait and see," says Oppenheim.
However, a buyer who can act at the proper time shouldn't be discouraged by the economy's unpredictability. "I would buy for you if you needed to buy for yourself. Really, all I would recommend is to make sure you can hang onto the house for at least 10 years. That serves as a type of litmus test for purchasing.
Get Real Estate Advice From Experience
Given that a significant portion of "Selling Sunset" focuses on the relationships between the agents, you might not have begun watching it for real estate advice. The program premiered in 2019, following office disputes, love connections involving featured agents, and the accomplishments (and occasionally failures) of those in the Los Angeles area who represent buyers and sellers. Recently, the show's sixth and seventh seasons were renewed by Netflix.
For Oppenheim, the show offers plenty of fun, but he especially appreciates the real estate-related segments. Oppenheim believes there is plenty you can learn from the program to help you buy or sell a home with greater confidence.
He particularly hopes that the audience will pay attention to the emphasis on listing preparation, as the proper staging of a home and the necessary adjustments to make it ready for buyers to see are frequently discussed on the show.
When it comes to housing, where there might be a difference of hundreds of thousands of dollars, he says, "I'm a major believer in the presentation in every area."
When looking for a specialist to represent you, another goal is to choose a real estate agent and brokerage that will work together to achieve the best possible bargain. Oppenheim claims that he frequently collaborates closely to finalize deals with all of the brokerage's agents, not just those that appear on the show, and that this was a major factor in his choice to establish a second office not far from Los Angeles. Even the show serves as a small window for viewers into the personality of the featured agents. On the show, "they get to know the agents a little bit and connect with them," he claims.
Even while most real estate transactions aren't caught on video, buyers and sellers can still look for an agent that matches their personality to make the process go more smoothly, from communication style to set reasonable expectations.
Oppenheim's Tips for Buying and Selling Right Now:
Concentrate on the local scene. Oppenheim anticipates a slighter slowdown in suburban markets than in the major metropolis. If you reside outside of Chicago, price increases downtown may not always translate into price increases in your community.
It's acceptable to hold off until after what occurs next before acting. Oppenheim adds that a waiting period makes reasonable, especially for real estate speculators, and that economic turbulence will make many prospective homeowners anxious.
Make your home attractive. Even if there is still a lot of buyer interest in your community, you can't expect to get top cash without making an effort. Pay attention to how Oppenheim's agents meticulously prepare a property for viewing by working with stagers.
Don't be concerned if interest wanes. Even though it might not seem that way when you're attempting to sell a house, a more balanced market is a positive thing. Even if there is still buyer interest, according to Oppenheim, there are already beginning to be fewer showings per listing.
So, we have finally discussed our topic on the Real Estate Market of 2022. So, this is the information we need to update you. We hope you get a clear understanding of the article. You can also buy exclusive new homeowners leads. If you want to ask anything please feel free to contact us by commenting below.